| | |
| --- | --- |
| | Great Plains LID Research and Innovation Symposium and Low Impact Development Design Competition |
Hard Rock Conference Center Layout
This page shows the rooms that will be used for the 2014 Great Plains LID Research and Innovation Symposium in Tulsa, OK on April 2-4, 2014.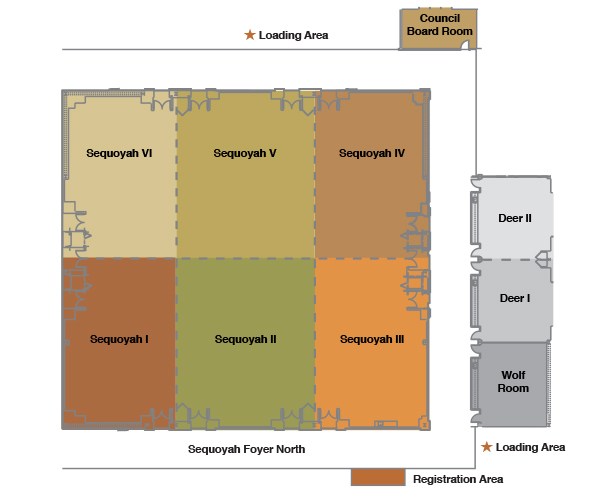 Vendor exhibits and Poster viewing will take place in Sequoyah III, IV, and V on Thursday. The three different tracts for the Symposium will be in Deer I, Deer II, and Wolf Rooms on Thursday. To see the meeting spaces at the Hard Rock Conference Center, click here.
The Sky Room is located on the 18th Floor, and it will hold the Poker Tournament on Wednesday evening and Lunch on Thursday.