| | |
| --- | --- |
| | Great Plains LID Research and Innovation Symposium and Low Impact Development Design Competition |
Call for Abstracts (Deadline Extended til Feb. 17)
Call for Abstracts for the 2014 Great Plains LID Research and Innovation Symposium.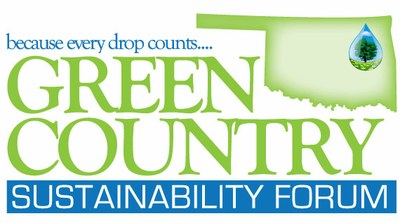 2014 Great Plains LID Research and Innovation Symposium
Call for Abstracts
The Green Country Sustainability Forum is seeking abstracts for presentations at the

Great Plains Low Impact Development Research and Innovation Symposium

in Tulsa, Oklahoma on April 2-4, 2014. Abstracts should be related to Low Impact Development and it's application to society. Low Impact Development (LID) is a comprehensive land planning and engineering design approach with a goal of maintaining and enhancing the pre-development hydrologic regime of urban and developed watersheds.
The following three tracks will be offered at the conference:
Research

: Includes presentations on field, laboratory, and modeling of any LID application. Abstracts may address any current practice, innovative new solutions, current or future initiatives, or other creative concepts.
Applied: Includes practical and innovative applications of LID. Completed and proposed designs of LID, including the engineering, architectural, and design aspects, are appropriate. Practical applications along with cost comparisons are encouraged.

Policy

: Includes presentation and discussion of existing and proposed solutions related to LID regulation, implementation, education, and roadblocks.
The conference will focus on the Great Plains region. However, presentations on national and international LID applications are welcome and encouraged. Please fill out and submit the Abstract Submission Form to apply. Abstracts are due February 17th, 2014 and should be emailed to both Caroline Short, caroline.short@okstate.edu, and Alex McLemore, alex.mclemore@okstate.edu. Students interested in competing in the Student Poster Competition should submit an abstract as well. Student abstracts are not due until February 28.  Click here for more an information flyer about the Student Poster Competition. Cash prizes (amount to be determined) will be awarded.
The forum and agenda for the Great Plains LID Research and Innovation Symposium is designed to maximize interaction between all attendees with extended breaks for poster viewing, vendor contacts, and informal discussions. More information will be forthcoming soon to further describe the proposed agenda and conference layout.