| | |
| --- | --- |
| | Great Plains LID Research and Innovation Symposium and Low Impact Development Design Competition |
Stormwater Park Case Studies for LID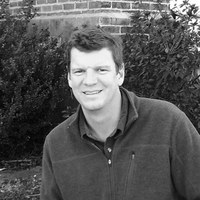 Case Study: Heifer International World Headquarters, The Village at Hendrix 'The Preserve' and  various stormwater park designs and their important impact for not only urban but rural environments
Martin Smith, Principal Landscape Architect, Ecological Design Group, Inc.
Abstract
This presentation will take an in depth look at two unique low impact developments constructed over the past 10 years; (Heifer International World Headquarters and 'The Preserve') along with several stormwater park designs. The case studies all follow the core values of Ecological Design Group's mission statement: "Designing environments using strategies that incorporate stormwater to create innovative, resourceful, and compatible spaces for people, plants, and wildlife that enhance community and socio-economic well-being."
Heifer International: The site design for the Heifer International World Headquarters could not be initiated without consideration of Heifer's unqualified commitment to sustainability, conservation and education. It illustrates their values through a series of concentric rings that expand outward from a central common area. This is like a drop that ripples through water or the  passing of the gift that creates ever-expanding circles of hope in a village.  The placement of communities of plants in appropriate habitats represents the diversity and necessity of human communities.
Village at Hendrix: A Case Study - This degraded existing stream is an example of the mismanagement of our stormwater due to development upstream. The goal was to re-create a balanced ecological system while developing a model for future stormwater management in urban areas. This CORP of Engineers mitigated project provides habitat ladders for continuous movement of aquatic life along with riparian and deep water pockets providing an outdoor classroom for students, the public and scientists.